ROOFING IS OUR HERITAGE • QUALITY IS OUR TRADITION
Recently there has been a greater demand for more energy efficient roofings for both commercial and residential properties to reduce cause and more friendly on the environment. TPO roofing systems have become more popular as they meet both requirements. TPO, also known as, thermoplastic polyolefin single-ply roofing membranes are very durable with resistance to UV rays and chemical exposure.
Not only are they extremely durable, but they provide also provide several other advantages. The membrane itself is flexible while providing resistance to damage, such as, punctures and tears. TPO membranes are also resistant to algae, ultraviolet and ozone exposure while minimizing impact on the environment.
If you have questions about TPO Roofing or the best roofing options for your home or business call Absolute Roofing Services at 770-743-7646.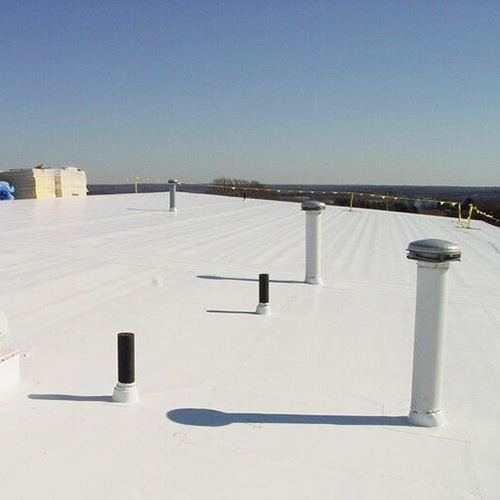 Have questions about the roof on your commercial property? Call us to today and see why we are the best commercial roofing contractor in Atlanta, GA.