ROOFING IS OUR HERITAGE • QUALITY IS OUR TRADITION
Built-up roofing known as BUR, is a type of commercial roofing application used on buildings with low-slope roofs. BUR is comprised of layers of fabric to provide strength and asphalt. The final layer on top is often made of gravel or small crused stone. The advantage to BUR is the ability to seal and waterproof low slope roofs unlike tile and shingles.
Built-up roofing has been used in commercial building applications for over 100 years. It's durability along with more effective installation techniques make this type of roofing perfect for certain applications.Built-up roofing provides a 3 layer asphalt application that is reflective and energy efficient.
Are you on the fence about which roof repair or application is best for your commercial building. Call Absolute Roofing Services at 770-743-7946 for a Free Consultation.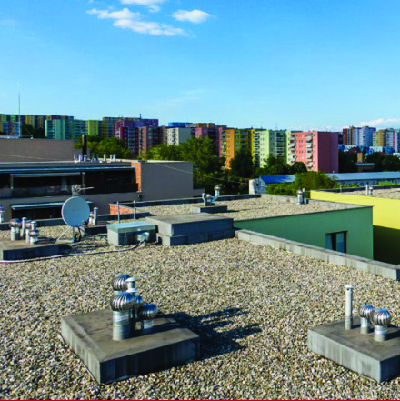 Have questions about the roof on your commercial property? Call us to today and see why we are the best commercial roofing contractor in Atlanta, GA.